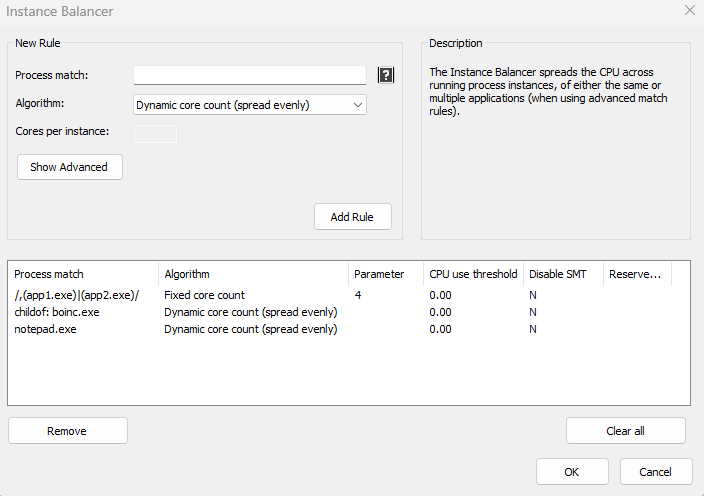 Process Lasso 9.1 – Introducing the Instance Balancer
Process Lasso v9.1 has been released! This new version offers several enhancements over the last v9.0 build and a new feature called the Instance Balancer.
The Instance Balancer individually assigns CPU cores to multiple instances of the same application. This is done by way of a selectable algorithm. Presently, the options are to either give each instance an equal number of CPU cores (rebalanced when the instance count changes), or to set give each instance a specific number of CPU cores.
This new feature is not something most people will need, but it covers a previous gap in functionality. While users could set persistent CPU affinities for different applications, multiple instances of the same application were problematic because they have the same process name and path.
Rules where you want to match all child processes can be prefixed with a 'childof: ', such as 'childof: boinc.exe' to match all Boinc tasks.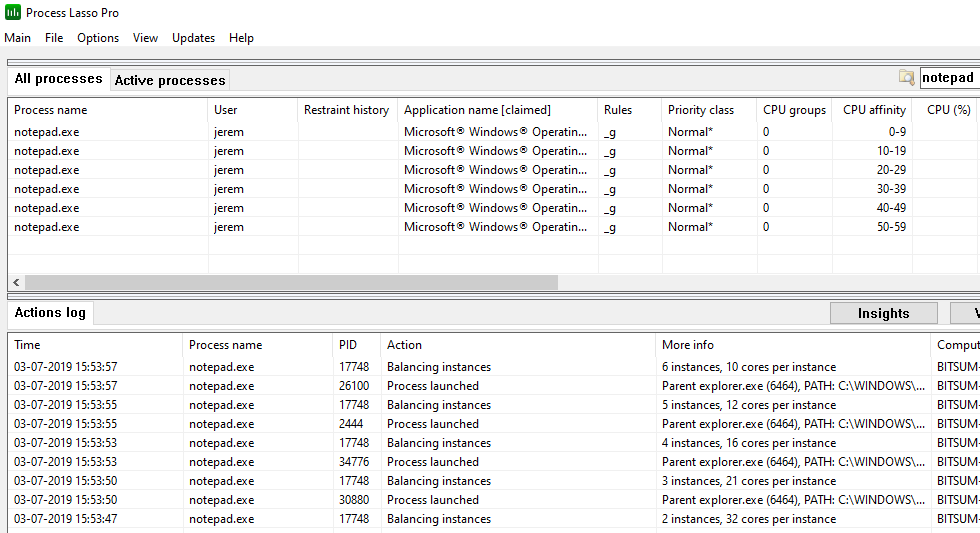 Other product improvements include a better looking graph legend with numerical readings, smoother listview refreshes, bug fixes and a few areas of refactoring.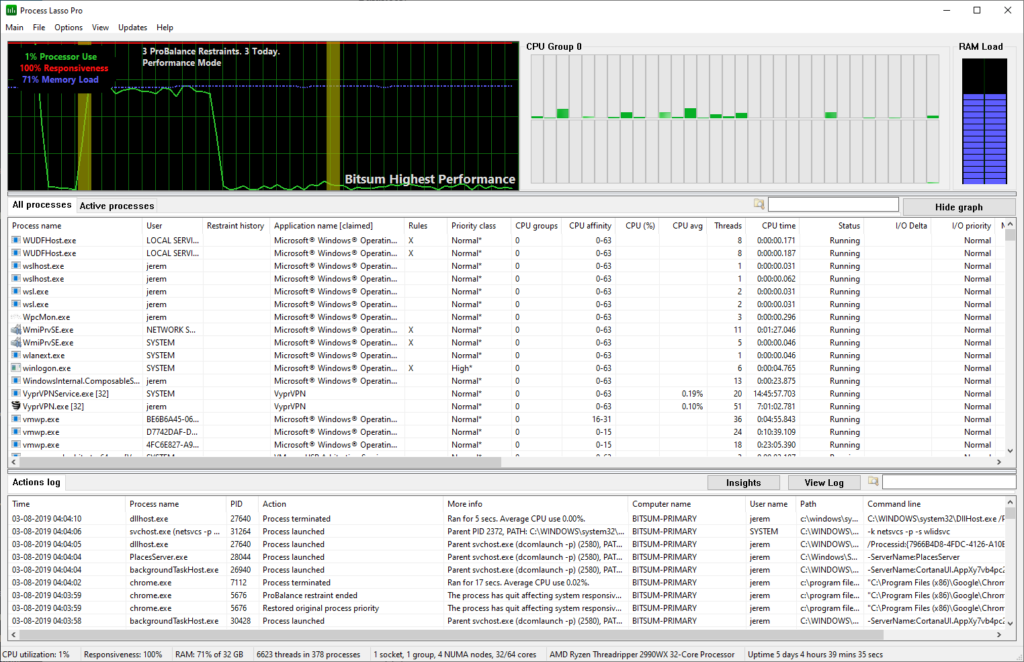 ---
Demo video of Process Lasso's Instance Balancer:
---
We continue to appreciate all our customers. Your support makes Bitsum possible!