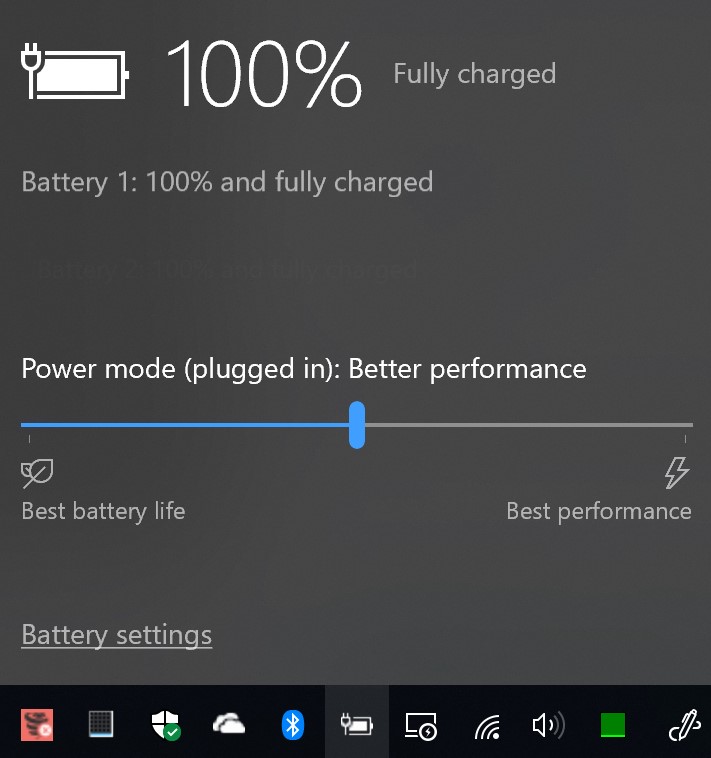 Power Management on the Surface – Tiers of the Lone Balanced Power Profile
Many Windows 10 ultrabooks and tablets have only a singular power plan, usually 'Balanced'. Creation of power plans by third-party software is restricted. So how do you manage your power profile on these  devices?
Well, instead of multiple power profiles, there are multiple tiers of the Balanced power profile. A new 'power mode' slider on the battery icon in the system tray provides access to the performance tiers of the Balanced power profile.
Since these devices have a customized power management subsystem, you should use it instead of alternate power plans.