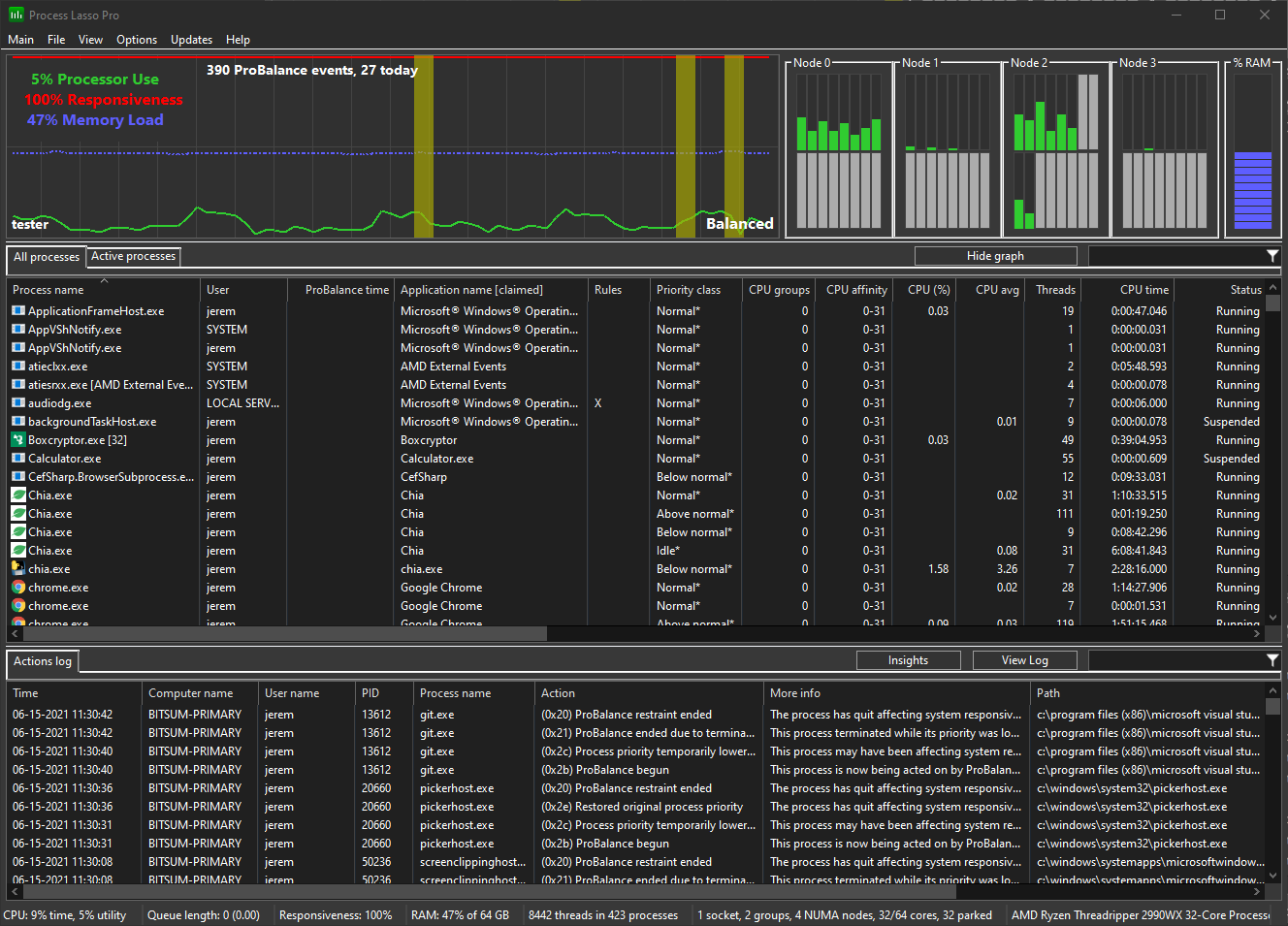 Process Lasso 9.2 – Introducing Dark Mode
Process Lasso v9.2 has been released! This version adds a Dark Mode theme and has considerable refactoring of the GUI. This is the first step in refinement and modernization of the GUI.
You can enable Dark Mode by clicking on the graph to rotate between the 3 available color themes of Light, Dark, and Custom. Alternatively, you can select it by way of the 'View / Colors' sub-menu.
Version 9.2 also improves fonts, the filter controls, window sizing, and general GUI performance.