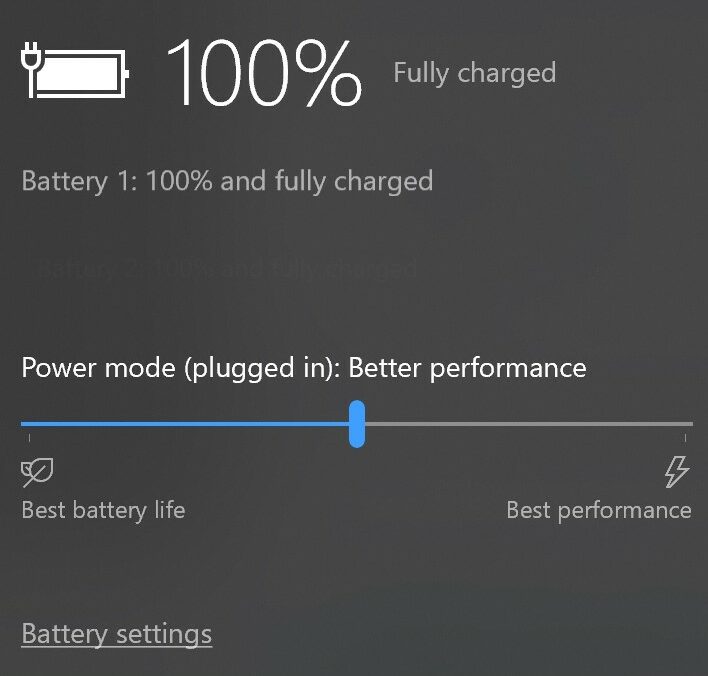 Why do I only have a Balanced power plan?
UPDATE Nov 15, 2022:
Power Modes are now supported as of ParkControl v3 and Process Lasso v12. You'll see them listed as 'overlays'.
Many Windows based computers now have only a singular power plan: Balanced. On these systems, beginning with Windows 10 build 1709, Microsoft extended the Balanced power plan horizontally and eliminated the additional power plans. They call these new overlays of the Balanced plan, 'Power Modes'.
These modes only change processor performance settings, thus can be considered 'light' power plans. Settings such as display time-out are static across all modes of the Balanced power plan.
A Performance Mode Slider on the battery icon in the system tray provides access to these modes, as does the Power Settings of Windows.
The stock Power Modes are:
| | |
| --- | --- |
| Better Battery | 961CC777-2547-4F9D-8174-7D86181b8A7A |
| Better Performance | 381B4222-F694-41F0-9685-FF5BB260DF2E |
| Best Performance | DED574B5-45A0-4F42-8737-46345C09C238 |
Switching to Traditional Power Plans
The Bitsum Highest Performance power plan that comes with Process Lasso and ParkControl can only be installed when the system is using traditional power plans.
Users can switch back to traditional power plans by opening the legacy Control Panel Power Options and clicking the link 'Create a power plan', as shown below.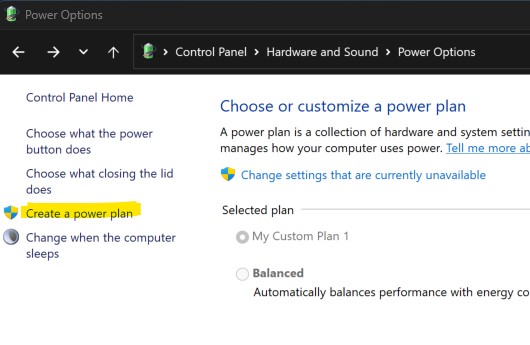 After doing this, run the Process Lasso or ParkControl installer again to add the Bitsum Highest Performance power plan.
Switching to Power Modes
Users can switch to Power Modes (overlays) by entering the 'Balanced' power plan, then opening the System Power settings and selecting one of the three Power Modes, as shown below. Alternatively, the battery icon in the tray can be used to select a Power Mode. After doing this, restart Process Lasso for them to show up.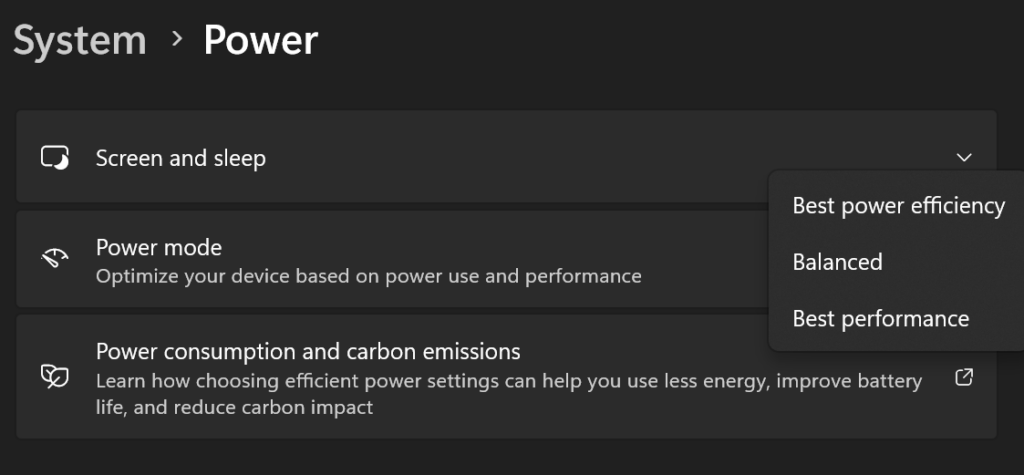 For more information, see this Microsoft documentation: Customize the Windows performance power slider.