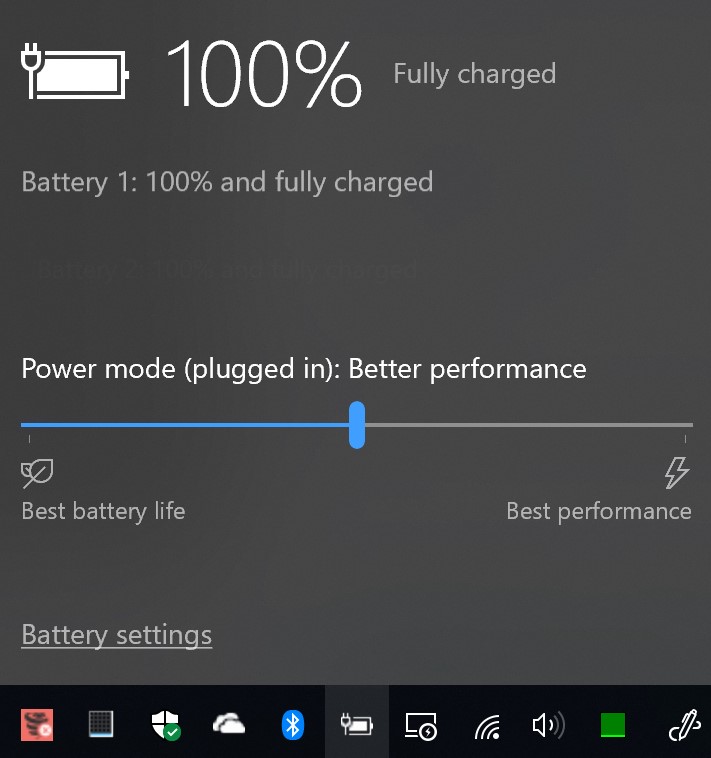 Why do I only have a Balanced power profile?
Many Windows 10 portable devices (laptops) have locked-down power profiles. These systems have only a singular power profile, usually named 'Balanced'.
Instead of multiple power profiles, there are performance tiers of the Balanced power profile. A power mode slider on the battery icon in the system tray provides access to these tiers (aka personalities), as shown in the featured image of this post.
These tiers only change processor performance settings, thus can be considered 'lite' power profiles. Settings such as display time-out are static across all tiers of the Balanced power profile.
Creation of power plans by third-party software is restricted. This will prevent the installation of the Bitsum Highest Performance power profile.
This page has some guidance on restoring multiple power profiles, though we can not speak to the efficacy or safety of that action. These power profiles are locked down for a reason, presumably to ensure thermal emissions or power use remains within proper bounds.
If multiple power profiles are restored, the power slider will become available only when the Balanced power profile is active.
For more information, see this Microsoft documentation: Customize the Windows performance power slider.