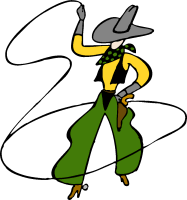 Gaming Mode 2.0
For a long time, Bitsum provided the knowledge and capacity for users to customize their power plans, and automate when those power plans are induced. With ParkControl, we revealed hidden CPU settings that control core parking, and wrote about how much core parking and CPU frequency scaling can affect performance of real-world CPU loads. Put simply, these power saving technologies work well at conserving energy, but come with a trade-off. When the CPU is down-clocked or cores parked, it is not ready to execute code, and thus some degree of ramp-up time is required when new code needs executed. This especially impacts performance when the CPU activity comes in bursts, which is the most common type of CPU load.
Now Process Lasso offers a power plan pre-configured for maximal performance. When in this new Bitsum Highest Performance power plan, your CPU always remains ready to execute new code. Core parking is disabled and the CPU is always running at it's maximum frequency. You can automate when it is induced with Process Lasso's Gaming Mode, or you can use the default application power profiles feature.
Thus, Gaming Mode will induce this new highest performance power plan, and also make a few tweaks to the behavior of ProBalance - which will keep background processes from interfering with your game play.
This technology is derived from our ParkControl freeware, on whose page you can get more information. A screenshot of it is below. The difference is that in Lasso, everything is already configured and automated for you.
Gaming Mode further features AUTOMATIC STEAM GAME DETECTION and more ...