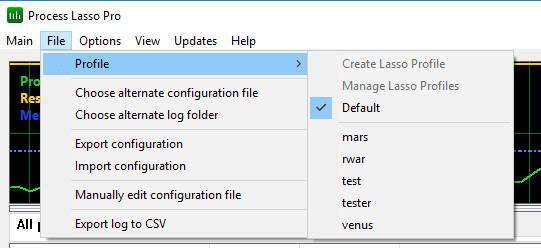 Process Lasso v9 Gets 'lasso profile' Support
Quite simply, this feature will allow you to enter and exit configuration states as you've saved and defined. Maybe manually, or maybe as a process starts and terminates. Many users have requested it by many different names. At first I called them 'profiles', but lest that be confused with 'power profiles', I have went with 'lasso profile'. That could change.
NOTICE: This is NOT yet in the public beta build. I have a bit more work to do to finish it, then add all the automation. However, we are close when you are seeing screenshots of me creating and switching between them ;).
Now is the time to speak up if you'd like to see this or that. Do so in the comments below!