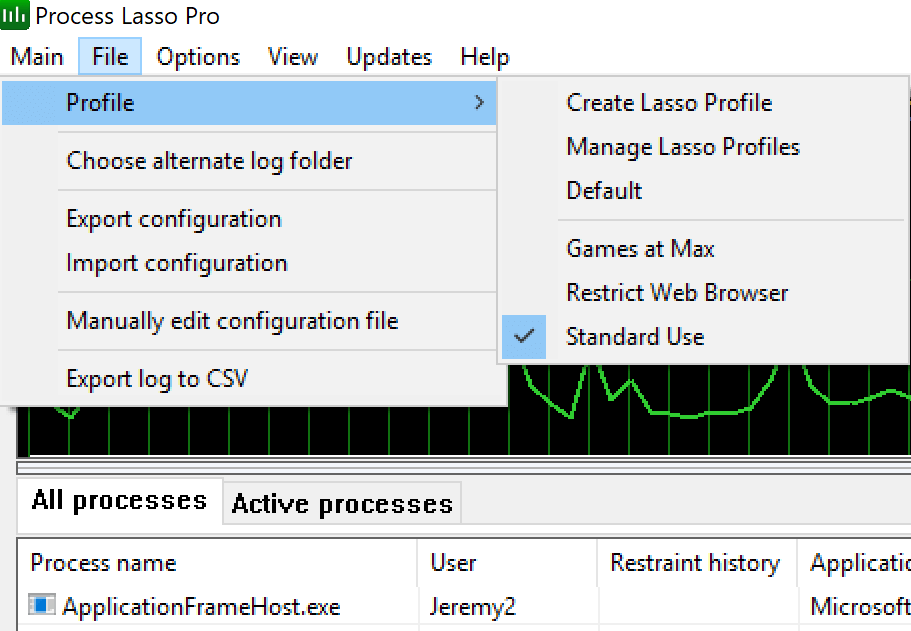 Process Lasso v9.0.0.318 Released
This build is something of a relief to me, as it fixes all major or semi-major bugs I've tracked post-v9 release. Inevitably, software companies find bugs after release. That's why we all do updates, from Microsoft to Bitsum. It is just some law of the universe. We had 6000 beta testers and 2 QA guys and still it wasn't perfect on day 1.
Anyway, this version I have put A LOT of work into. I will let it speak for itself, if any remaining issues are outstanding, I'll be handling them ASAP, but here is the change list (below).
Let us know your experiences with this build in the comments section below!
v9.0.0.318 – April 27, 2017
Fixed issue with switching between profiles would cause governor to refuse to acknowledge changes until it restarted
Fixed issue with creation of new profiles when selecting to use current config
Fixed some new features of the silent/unattended install
Fixed an issue with the new, now optional, file-system backed synchronization (used for UNC paths and those who have thousands of remote instances)
Fixed issue where when there was contention for the configuration, it could become locked in a static state until the governor (or GUI) was restarted – either could have manifested this
Replace a file-system lock with mutex, returning to prior behavior while giving those who need a file-system lock access to one.
Restart Process Lasso after changes in 'Reconfigure the way Process Lasso starts'
Increase efficiency of file-system lock by approx 50% – though this is now something not used by most (must be manually enabled)
Remove old warning about changing settings when the 'reset to defaults' section is checked in the installer
Added slight delay to governor when a config change is detected to deal with rapid-fire changes like sliders
Improve config profile management, creation, and deletion
Improve config import/export
Re-enabled creation of config profiles (were disabled while under maintenance for safety)
Other minor code adjustments and improvements
Updated French and Russian