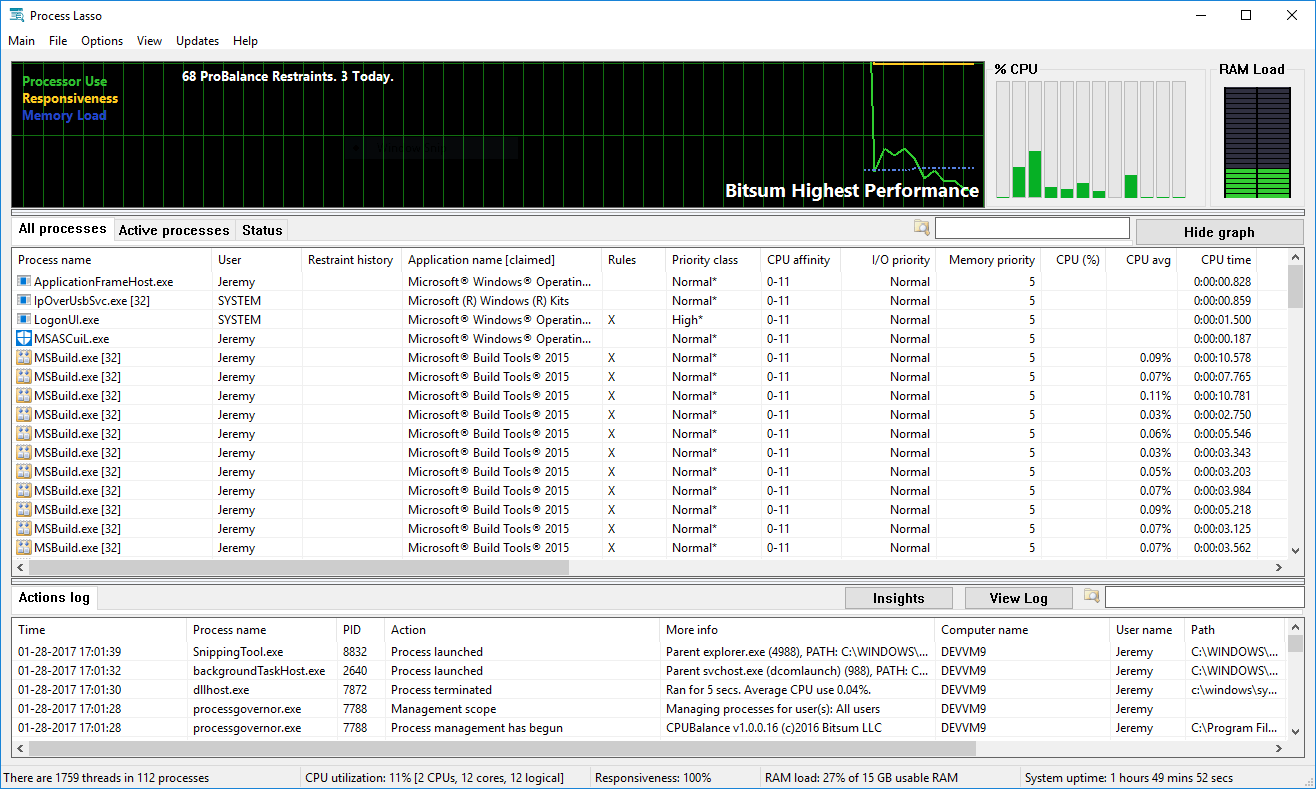 Process Lasso v9 beta issued, but more coming
I have opted to release Process Lasso v9 in the beta channel of v8 to keep the ball moving as fast as possible.
That said, we are not feature complete. Sure, we have some cool features, but a lot of the big ones are yet to integrate.
So far, we have these new features:
Much better ProBalance Insights with new Frequency of Action (same as CPUBalance)
Filter process view to list only the processes you are interested in
Pause list and graph by pressing spacebar
Quick-terminate is back by menu item (or DEL key)
Remove graph 'map/legend' BMP and replaced with drawn text for easier localization
… MUCH MORE coming
Thus, this new definition of 'beta' for the case of Bitsum will be: We will attempt to keep this beta channel as stable as possible while it is being amended and changed. Still, it is a risk, and I can only recommend it to testers since I take the 'RELEASE' status very serious. Version numbers are just made up, but RELEASE means you think it's solid.
Enjoy witnessing the rapid progress!