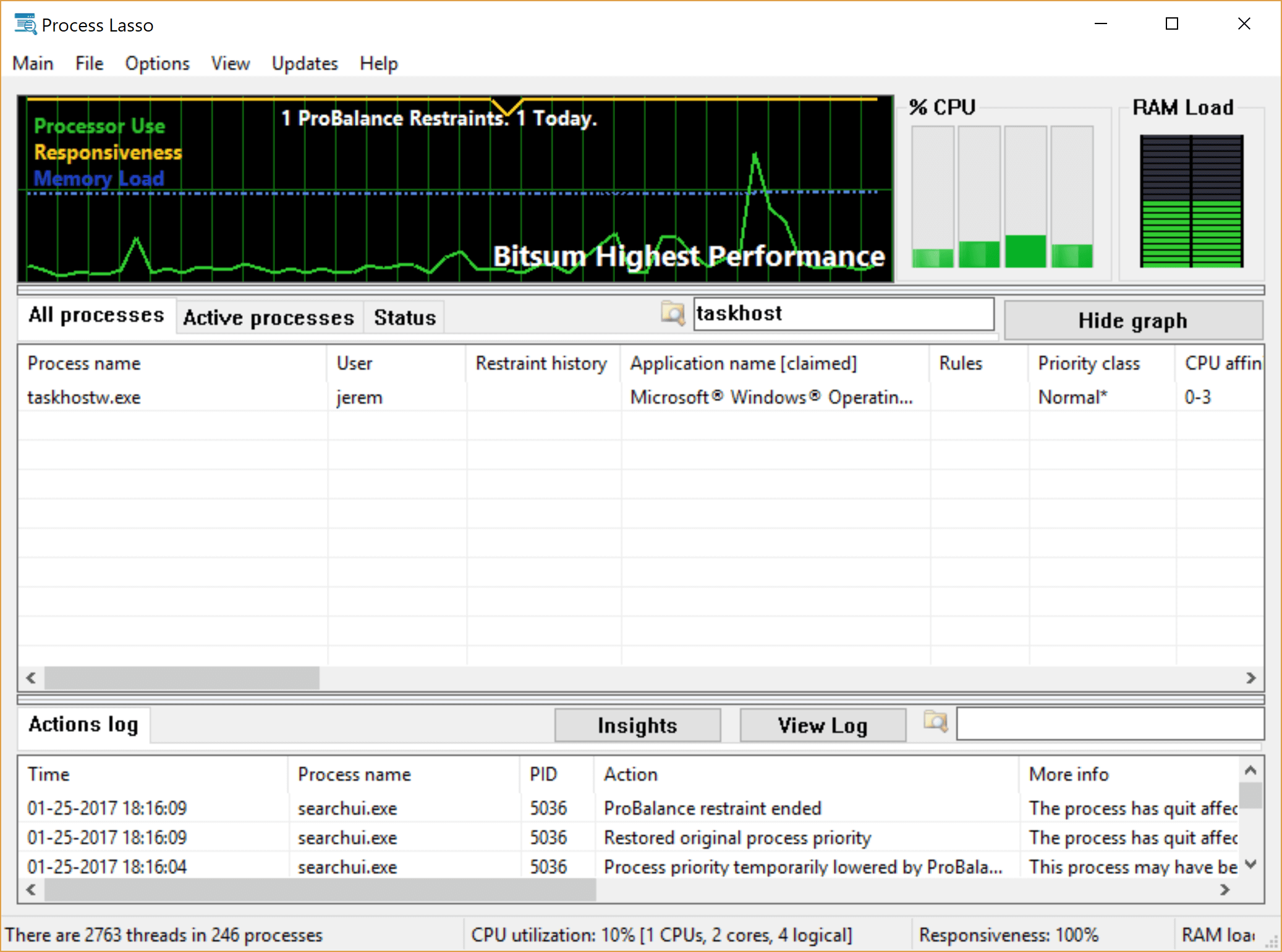 First Process Lasso v9 Alpha with Functional Process Filter
I first mentioned this feature back on Oct 22, so it is a bit embarrassing that I am just now enabling it. That said, we had the release of CPUBalance and major additions to ParkControl, among other work to Process Lasso and the site. So, it is not like we have been complacent. In all this, the ball has been rolling to the goal.
There are a few pillars of Process Lasso v9 that I will enumerate later, but one of them is the ability to filter the process views – to easily see what specific processes are doing. Now, this feature is not complete yet, so has a few quirks, and that is what you will be accepting if you dare install Process Lasso v9 alpha (link below). My intention is to have it to v9 beta by the end of week.
Download 32-bit: https://bitsum.com/files/alpha/processlassosetup32.exe
Download 64-bit: https://bitsum.com/files/alpha/processlassosetup64.exe
WARNING: When you download this, it will put you on the 'ALPHA' update channel, so you'll get a lot of updates, depending on how frequently you check. The configuration file is compatible with v8, so you can switch back and forth by simply re-running the installer. There is also a 'go back to v8' menu option I added, as there is still so much I am piecing together, after having developed a lot of it outside the confines of Process Lasso.