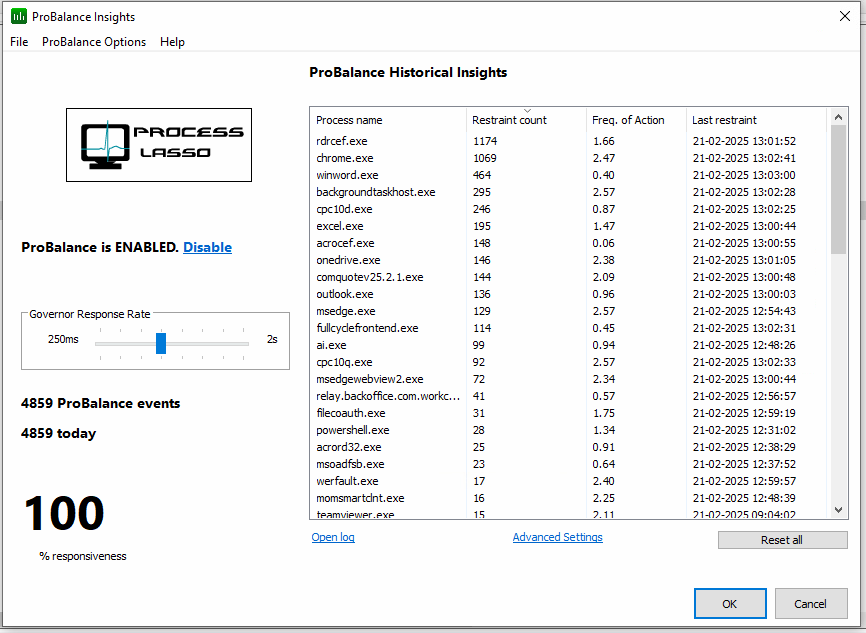 CPUBalance Updated to v1.0.0.68
This build of CPUBalance fixes a couple flaws in the last build's updater.
I had added a safety, just in case I neglected to clear edge-node caches (ahem), but took it a bit overboard, causing a 25 second delay when a user-initiated update check was performed. This should fix that up. In other news, I found some missed compiler optimizations and updated all the languages.
What is CPUBalance? It is a ProBalance-only rendition of Process Lasso, basically.
Enjoy!