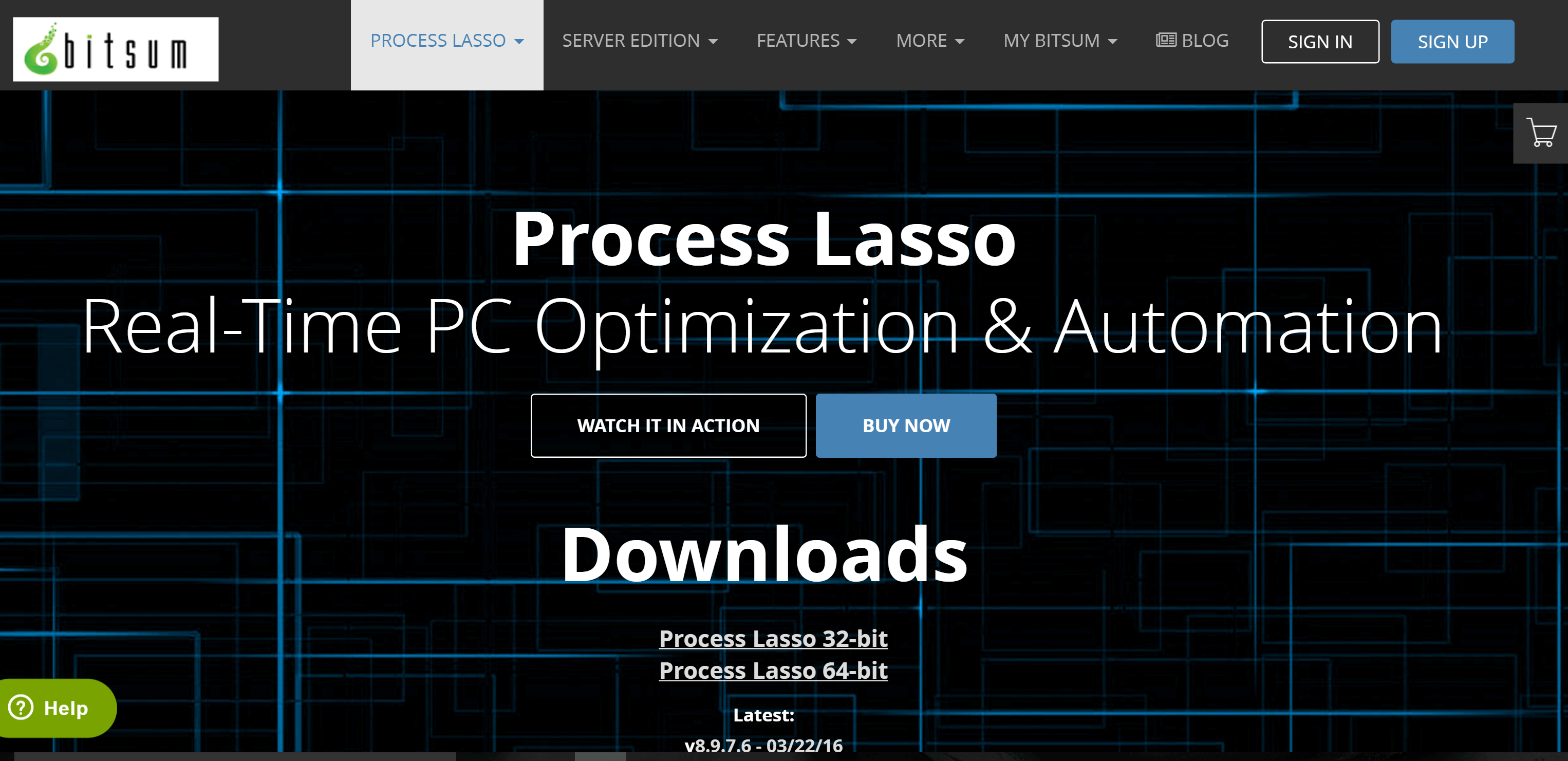 Company Status as of April 2016
Let me say first that I am a 'product man'. I believe that if you build a good product, everything else falls into place. If you don't, then nothing will fall in place.
Towards that end, a lot of product development has occurred the last quarter, but not as much as I'd like. Much of the work that has been done will be accelerating and coming to fruition in Q2 of 2016. Basically, this quarter has been in-between development cycles, though there have been important updates. For instance, last month, a 'core code' update to Process Lasso dramatically improved it's performance. This week, an important update to ParkControl fixed a crash some users had seen.
Why then do I say 'not as much as I'd like'? Well, a business is a lot more than it's product, and the 'rest of it' gives me the capacity to even develop products. For instance, if I neglected my registrations or taxes, then I wouldn't be around for long!
Similarly, the web site and licensing infrastructure is fundamental to our current products and sales. Going forward, they will be even more important, in ways that will become apparent later. Work was started in Q3 2015 to create a better site. There were hiccups and it took a lot longer than I anticipated, taking much more of my time than I thought. The good news is that I've dramatically expanded my web development experience during the process, and that will be valuable later.
This web site change meant not just the aesthetics, but a whole new infrastructure for licensing. Unlike mobile apps, Windows desktop applications don't have a centralized store built for them that handles orders and licensing. And I don't think I'd want to use one if it existed (e.g. Windows Store).
I'm glad to say: The new site is done. Legacy user migration is complete. Everything is 100%. Granted, it'll keep changing and being refined, but the infrastructure is done.
I set the new site to our base domain at the beginning of last month, and since then have had to act with haste to make sure everything was operating nominally. There was really no other way to get the job done than bite the bullet and have at it.
Further, this new infrastructure gives me better capabilities to offload more roles. For instance, we now use support tickets through ZenDesk, and so support could be handled by multiple people. This will free me to focus on my native skill, which is software engineering.
Expect rapid and awesome progress as we go forward from here. Maybe it's slower than you'd like, but I always get there. Sometimes plans change, and sometimes there are sudden surprises. It's been an exciting time of reinvention and reorientation. The existing path of never-ending minor updates has finally been ended, and we are focusing on accomplishing MUCH larger goals.
As always, I thank the users who have made this possible. Thank you!
Jeremy Collake
Founder and Principle Software Engineer
p.s. Expect this to be the end of having to hear about this new site and infrastructure. I just couldn't leave it in a half-baked state once I took the plunge. It should last us many, many years to come and be well worth the investment of time and money.