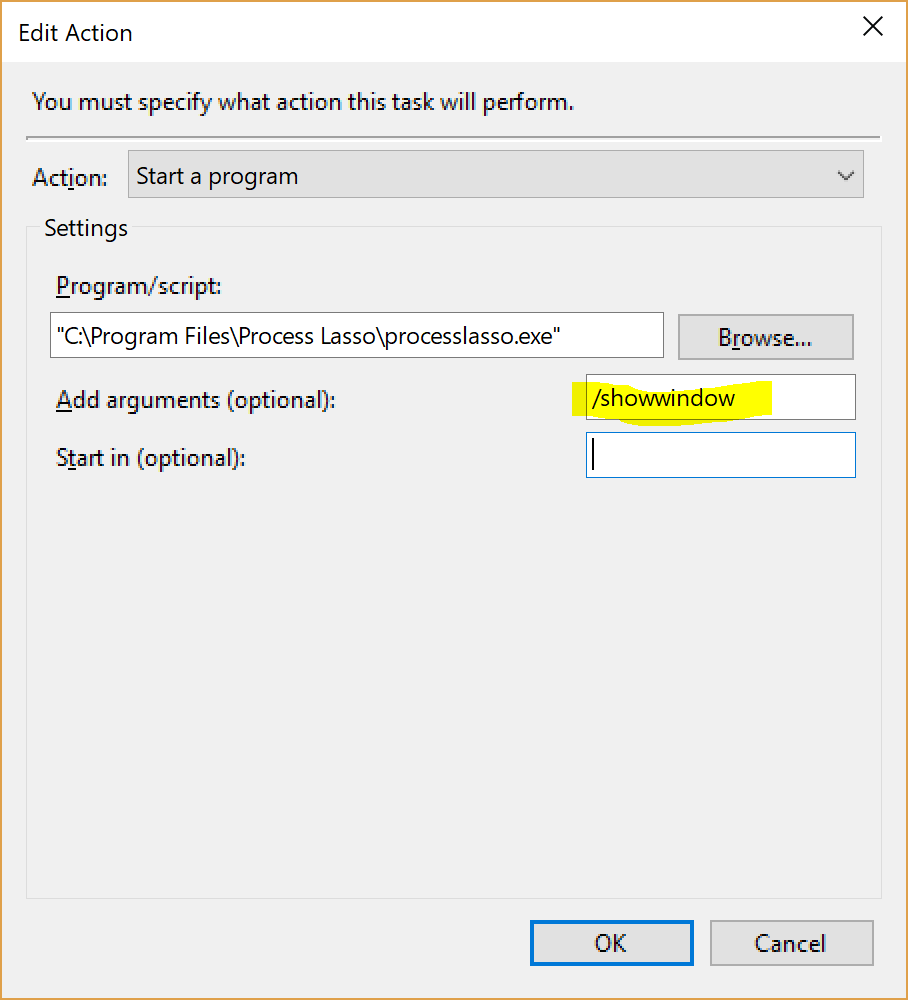 How to Make Process Lasso's Main Window Open at User Login (not just start in systray)
I've had this question a few times and so am going to add a toggle. However, the task list is quite long and new projects are under work (I know, I always say that, but they are… some people never see, like infrastructure work, others do – like CPUBalance and ParkControl). For people waiting on *their* request it can be frustrating, but I do what I can. You have to remember we are in a niche market, as once you get 'above' Bitsum's niche you get a bunch of marketing companies selling you BS. I mean, they, as professionals, are interested in only revenue, have little to no engineering knowledge, and so will make absurd and unrealistic claims, bundle in some crap like no-name security software, etc… I refuse to do that. Back to the point, I think I wandered….
For now, until I add this toggle, you can make this change by adjusting the way Process Lasso starts in the Task Scheduler. It is set to start via the Task Scheduler as are most modern apps. The use of those old 'Run' registry keys still happens, but it is rare, and for apps like Process Lasso that need UAC elevation, drops one of those on you (two for Process Lasso, since the governor also must run). Hence, the Task Scheduler is appropriate.
Once you open the Task Scheduler, you'll see it has a hierarchical structure that few presently use, but Process Lasso is in the root folder (so you see it as soon as you open it). Now, you will see TWO, one for the governor (core engine) and one for the GUI. They will be clearly described. The screenshots below show the modification necessary: